We built a Valheim Resource Calculator - www.valculator.io
2
ambers
•
0
replies •
141
views
StudioHelgaUk
started 9/16/21 11:59 am
Hi everyone, we wanted to share something with this awesome community that we're really proud of. We've created a resource calculator that works out what materials and work benches you need to create tools and equipment!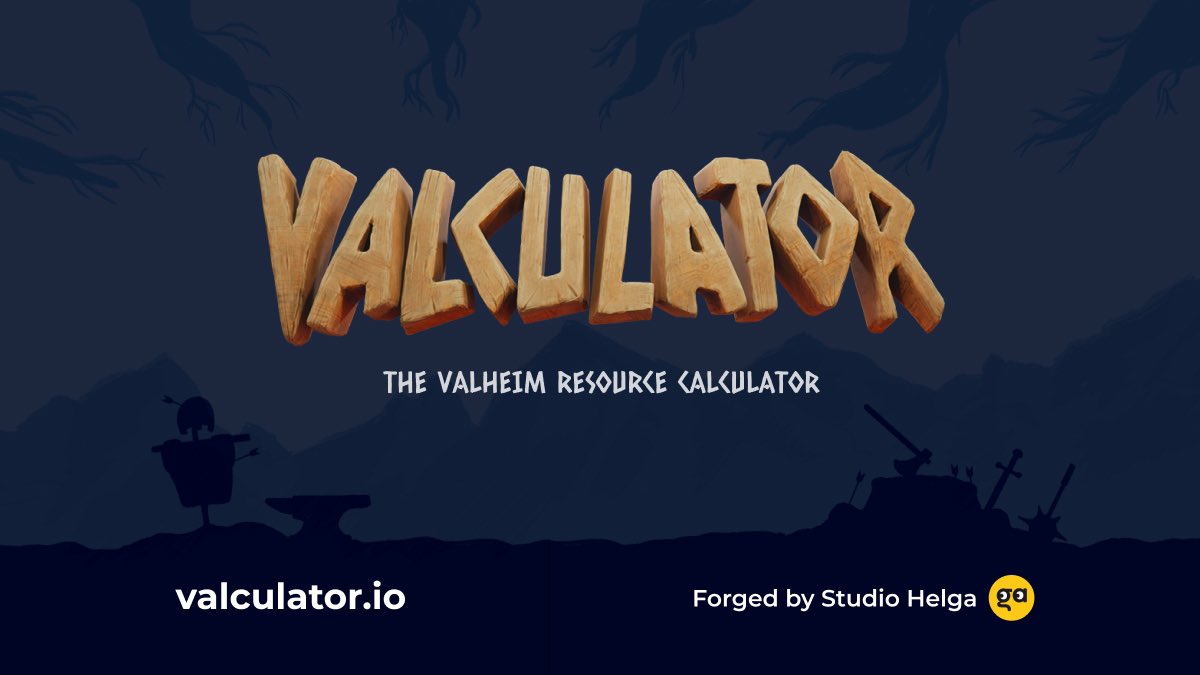 The project began as a lowly spreadsheet that we made to calculate the materials we would need for our first set of bronze armor. We added a few more rows for tools and weapons, followed by a column to compare basic statistics. Wouldn't it be interesting, we thought, if we could also add a guide for workbench levels and upgrades? And how about being able to tick off the items we've collected?
The spreadsheet very quickly collapsed under the weight of our relentless feature creeping. A decision was made to sharpen our tools, grab some strong mead and get to work on making a resource calculator that would make even Hugin proud.
Soon we were deep diving into food and mead systems, wrestling with weapon statistics, forging filtering tools and crafting a fully responsive user interface.
When the dust finally settled, we had created a fully fledged interactive companion app that could be used to aid in every aspect of the game. We hope Valculator can aid you in your adventure and help pave the way to the mead halls of Valhalla!
We really hope you enjoy the tool, follow us in instagram, facebook or twitter @studiohelgauk or our website at
www.studiohelga.co.uk
for more updates coming soon!
We would really love your feedback on this project so that we can continue to improve the app over time. We really hope the community likes what we've built and that it helps in your adventures!
Posted by