Error messages in logfile
Nalia
• 11/9/23 12:12 pm
11/20/2023 8:55 pm
JP Valheim
Hey friends,
I get continuous error messages in my logfile. The game starts and I can play, but I guess something is wrong. All my mods are up to date. I use the modmanager from thunderstore.
Does anybody know which mod causes this error?
lg Nalia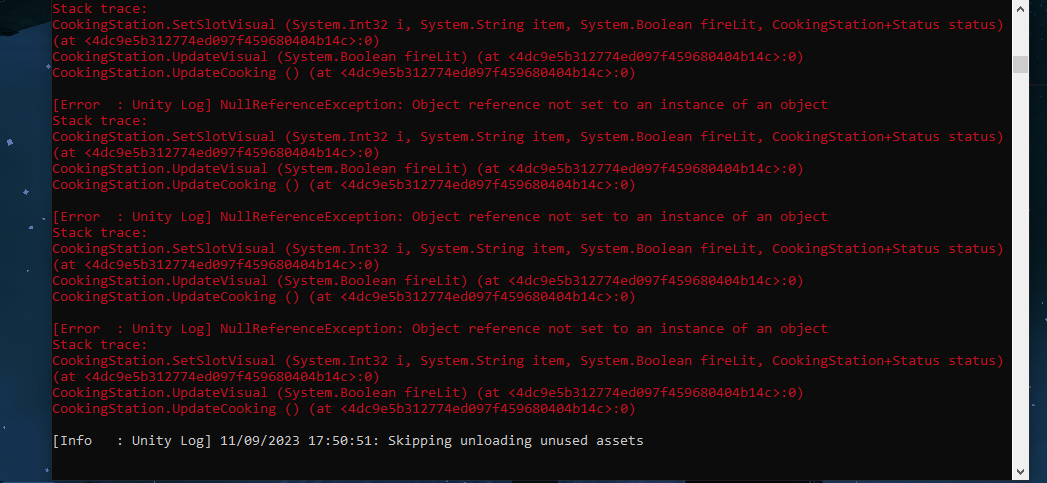 Posted by
Nalia
Level 23
:
Expert Viking
11/20/2023 8:55 pm
Level 50
:
Grandmaster Lox
JP Valheim
Could you share which mods you are using? Are you using any mods that affect cooking?